About Us
Society for Biomaterials & Artificial Organs India (SBAOI)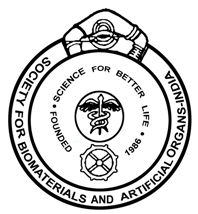 The Society for Biomaterials & Artificial Organs India (SBAOI) was formed in 1986 and registered under the Travancore-Cochin Act XII of 1955, (act for registration of literary, scientific and charitable societies) with the name Society for Biomaterials and Artificial Organs - India with the following objectives. This Society will not only cultivate an atmosphere nationwide for the growth of basic and technological oriented research in Biomaterials and Artificial Organs but also bring the professionals from various faculties together to improve the quality of their approach in future research. This is done by communication among all members, by developing a Society newsletter and also by arranging workshops with laboratory demonstrations, where learning and exchange of relevant concepts are stimulated every year. The Society is administered by its office bearers consisting of the President, two Vice presidents, the General Secretary and Treasurer elected from the executive committee constituted from the eligible members of the Society.
Society for Tissue Engineering and Regenerative Medicine India (STERMI)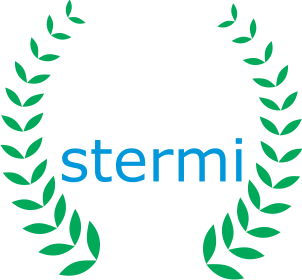 The Society for Tissue Engineering and Regenerative Medicine India (STERMI) was registered on April 25, 2007 as a charitable society under the Travancore Cochin Literary Scientific and Charitable Societies Registration Act 1955 with a basic objective to integrate tissue engineering and eegenerative medicine to enhance the health care system and to bring the interdisciplinary scientists together for improving the related R&D in India. Dr. Chandra P Sharma attended the Executive Council meeting of Tissue Engineering and Regenerative Medicine International Society (TERMIS) at the Regenerate 2006, in the World Congress on Tissue Engineering and Regenerative Medicine in Pittsburg on April 26, 2006. Dr. Sharma was encouraged to initiate the Society in India. He communicated with many scientists and based on the favorable responses received, the Society for Tissue Engineering & Regenerative Medicine (India) was constituted.
The American Ceramic Society (ACerS)

The American Ceramic Society (ACerS) is a non-profit professional organization for the ceramics community, with a focus on scientific research, emerging technologies, and applications in which ceramic materials are an element. It is located in Westerville, Ohio. It comprises more than 11,000 members from 70 countries, with membership including engineers, scientists, researchers, manufacturers, plant personnel, educators, students, and marketing and sales representatives. Founded in 1898, ACerS was formed at a convention of the National Brick Manufacturers' Association in Pittsburgh, Pa. It was there that several attendees banded together to talk about the scientific side of ceramics through a free exchange of ideas and research. Among the original founders were Elmer Gorton, Samuel Geijsbeek, Albert Bleininger, Edward Orton, Jr., Willard Richardson, Ellis Lovejoy, Gustav Holl, William Gates, and Carl Giessen. The mission of ACerS is to advance the study, understanding, and use of ceramics and related materials, for the benefit of our members and society.
Manipal Academy of Higher Education (MAHE)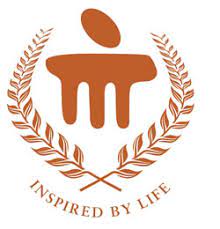 Manipal Academy of Higher Education (MAHE) is synonymous with excellence in higher education. Over 28,000 students from 57 different nations live, learn and play in the sprawling University town, nestled on a plateau in Karnataka's Udupi district. It also has nearly 2500 faculty and almost 10000 other support and service staff, who cater to the various professional institutions in health sciences, engineering, management, communication, commerce and humanities which dot the Wi-Fi-enabled campus. The University has off-campuses in Mangalore and Bangalore, and off-shore campus in Dubai (UAE), Nepal, Antigua and Malaysia. Every institute has world class facilities and pedagogy, which are constantly reviewed and upgraded to reflect the latest trends and developments in higher education. For more info… visit, www.manipal.edu
Manipal Institute of Technology (MIT) was established in 1957 as one of the first self-financing engineering colleges and is recognized as one of the top private engineering institutions in India. In 2000, it became a constituent institute of the deemed university - Manipal Academy of Higher Education (MAHE). MIT is offering the undergraduate and postgraduate and Ph.D. programs in engineering with state-of-art classrooms and laboratory facilities. The academic programmes are approved by AICTE and accredited by NBA. MIT has highly motivated and well qualified faculty. The MIT is spread in about 198 acres' land with 5 academic blocks, 22 hostel blocks with modern amenities, a food court and messes. The faculty has research collaborations with nationally and internationally reputed institutions and have various research projects funded by various Govt. funding agencies like SERB (DST), CSIR, DBT, BRNS (DAE), Ministry of Earth sciences etc.