ABOUT US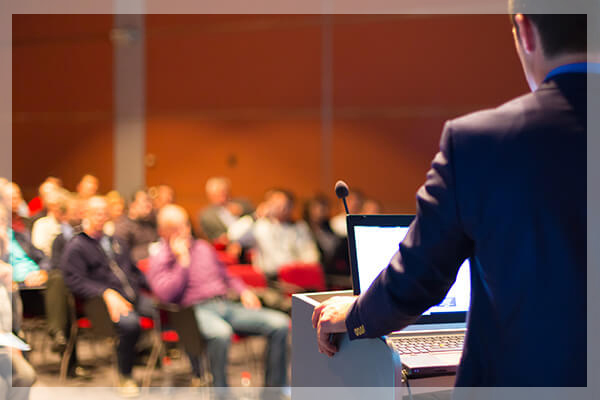 Manipal Academy of Higher Education
Manipal Academy of Higher Education (MAHE), an Institute of Eminence, is synonymous with excellence in higher education. Over 28,000 students from 57 different nations live, learn and play in the sprawling University town, nestled on a plateau in the coastal district of Udupi in Karnataka, India. It also has over 2500 faculty members and almost 10000 other support and service staff, who cater to the administrative needs of various institutions of health sciences, engineering, commerce and management, communication, and humanities that dot the Wi-Fi-enabled campus.

MAHE has off-campuses in Mangalore, Bangalore, and off-shore campuses in Dubai (UAE), Melaka (Malaysia). According to QS rankings, Manipal Academy of Higher Education is among the top 2.7% universities in the world. MAHE is also among the top private Indian universities in QS World rankings. In the 14th edition of its rankings, MAHE figures in the 701-750 band, which is the best for a private Indian university. Every constituent institution of MAHE has world-class facilities and pedagogy, which are constantly reviewed and upgraded to reflect the latest trends and developments in higher education.

MAHE is a part of Manipal Education & Medical Group (MEMG), a pioneer in higher education services with a more than sixty years' legacy of excellence, and owns and operates campuses in Sikkim and Jaipur in India, in Nepal, Malaysia, and Antigua, in the Caribbean. On 11th December 2017, Universitas Indonesia (UI) released the results of UI Green Metric World University Rankings 2017, and MAHE retains the No.2 position among institutions in India in the suburban category and is considered to be the greenest campus among private institutions.

Manipal Academy of BFSI
With a unique industry-academia connect, Manipal Academy of BFSI empowers professionals to become productive from the first day. The superior pedagogy, employed by over 200 Industry experts which includes ex-bankers, insurance officials and soft skills specialist as faculty members, along with a sprawling of 600,000 sq.ft. campus, offers unparallel experiential learning to the learners and equips them with domain-specific expertise. This helps the youngsters to see success in their jobs with ease and reap rich dividends in their career through recognitions, rewards and faster career progression.

The Academy of BFSI partners with over 45 leading national and international public and private sector organizations in the BFSI sector. The academy has trained over 65,000 learners and has established multiple partnerships in banking, finance and insurance industry.

Department of Commerce
The Department of Commerce (DoC) was established in 2007 with the launch of its flagship undergraduate Programme, Bachelor of Business Administration (BBA). Currently, the department offers BBA specializations in e-Banking & Finance, Financial Markets, Management Accounting (Professional) and Logistics & Supply Chain, Marketing, Human Resources, Insurance & Risk Management, and Family Business Management, Economics and Business Analytics. It also started a Masters' Programme in Commerce (M.Com) specializing in Logistics & Supply Chain, Professional, and Banking Technology. The department has also introduced Bachelor of Commerce (B.Com) Programmes namely B.Com (Professional) and B.Com (Business Process Services), Integrated Program in Management (IPM), a - year course with BA in Management and MBA Degree and a one-year Post-Graduate Diploma (PGD) in Logistics & Supply Chain.

Department is also offering four niche Programmes named MSc (Financial Economics) and MSc (Health Economics), M.Sc (Business Analytics), and M.A (Creative and Digital Marketing). Students of the Department have also bagged national and international placements in reputed organizations. The Department has academic collaboration with Universities in the US, Europe, Southeast Asia, Middle East, Australia, and New Zealand.

Department has tied up with Manipal Global Education (MaGE) Bangalore and National Stock Exchange (NSE) Mumbai to deliver various certification Programmes on Stock Markets. The department has tied up with the Confederation of Indian Industry (CII), Institute of Logistics, Chennai, for the M.Com (Logistics and Supply Chain) programme. Currently, DoC hosts six centres focused on achieving excellence in their respective domains. They are the Centre for Advanced Learning in Finance and Accounting, Centre for Managing Family Business, International Centre for Business Studies, Centre for Supply Chain Education and Research, Centre for Consultancy Training and Corporate Interface, Centre for Business Analytics. The department has partnered with the following professional bodies to integrate their professional program curriculum in its program offering, the Association of Chartered Certified Accountants (ACCA), UK, and Certified management accountants (CMA).

Manipal International University, Malaysia
Manipal International University (MIU), a full-fledged Malaysia University, expands on the Manipal Education Group's expertise to deliver multi-disciplinary programs focusing on Science, Engineering, Business, and Mass Communication. MIU has created an education ecosystem to deliver a truly international education, setting new standards of education in Malaysia. The Manipal Education Group has been responsible for producing some of the brightest minds in Asia for the past 60 years. The Group has a network of six campuses and affiliations with 30 universities worldwide. Building on the success of the Melaka Manipal Medical College in Malaysia, the Manipal Education Group brings its multidisciplinary expertise to Malaysia through MIU.

The campus, built adhere to LEED Platinum Green Building accreditation from the United States, showcases state-of-the-art integration of green technology in the construction and maintenance of the building. Spread over 142 sprawling acres in the University town of Nilai, MIU's lush green campus offers an academic environment designed to bring out the best in every student. At MIU, students are actively encouraged to take part in different sporting activities. A sports complex located just one kilometre from the MIU campus provides a gymnasium, a badminton court, a bowling alley, and a karaoke centre.