ABOUT US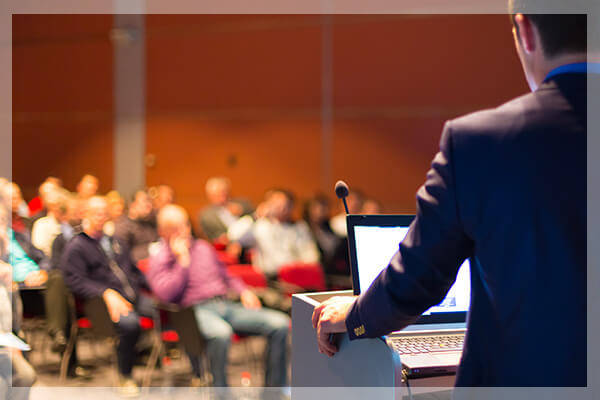 Manipal Academy of Higher Education
Manipal Academy of Higher Education (MAHE), an Institute of Eminence, is synonymous with excellence in higher education. Over 28,000 students from 57 different nations live, learn and play in the sprawling University town, nestled on a plateau in the coastal district of Udupi in Karnataka, India. It also has over 2500 faculty members and almost 10000 other support and service staff, who cater to the administrative needs of various institutions of health sciences, engineering, commerce and management, communication, and humanities that dot the Wi-Fi-enabled campus. MAHE has off-campuses in Mangalore, Bangalore, and off-shore campuses in Dubai (UAE), Melaka (Malaysia). According to QS rankings, Manipal Academy of Higher Education is among the top 2.7% universities in the world. MAHE is also among the top private Indian universities in QS World rankings. In the 14th edition of its rankings, MAHE figures in the 701-750 band, which is the best for a private Indian university. Every constituent institution of MAHE has world-class facilities and pedagogy, which are constantly reviewed and upgraded to reflect the latest trends and developments in higher education. MAHE is a part of Manipal Education & Medical Group (MEMG), a pioneer in higher education services with a more than sixty years' legacy of excellence, and owns and operates campuses in Sikkim and Jaipur in India, in Nepal, Malaysia, and Antigua, in the Caribbean. On 11th December 2017, Universitas Indonesia (UI) released the results of UI Green Metric World University Rankings 2017, and MAHE retains the No.2 position among institutions in India in the suburban category and is considered to be the greenest campus among private institutions.

Manipal International University, Malaysia
Manipal International University (MIU), a full-fledged Malaysia University, expands on the Manipal Education Group's expertise to deliver multi-disciplinary programs focusing on Science, Engineering, Business, and Mass Communication. MIU has created an education ecosystem to deliver a truly international education, setting new standards of education in Malaysia. The Manipal Education Group has been responsible for producing some of the brightest minds in Asia for the past 60 years. The Group has a network of six campuses and affiliations with 30 universities worldwide. Building on the success of the Melaka Manipal Medical College in Malaysia, the Manipal Education Group brings its multidisciplinary expertise to Malaysia through MIU.

The campus, built adhere to LEED Platinum Green Building accreditation from the United States, showcases state-of-the-art integration of green technology in the construction and maintenance of the building. Spread over 142 sprawling acres in the University town of Nilai, MIU's lush green campus offers an academic environment designed to bring out the best in every student. At MIU, students are actively encouraged to take part in different sporting activities. A sports complex located just one kilometre from the MIU campus provides a gymnasium, a badminton court, a bowling alley, and a karaoke centre.s

Deakin University
Deakin University, established in 1974, is a young university based in the state of Victoria, Australia, with the reputation of being technologically nimble. It has five campuses in the state of Victoria, one based on metropolitan Melbourne, two in the large regional centre of Geelong, and one in the coastal city of Warrnambool. Its fastest-growing campus is its cloud or online campus. It has over 60,000 students, of which 15,000 are educated solely online. With the internationally recognised quality of research and teaching, Deakin ranks 231 in the prestigious Academic Ranking of World Universities (ARWU), putting Deakin in the top 1% of the world's universities. Its business school has prestigious EQUIS and AACSB accreditation. For ten consecutive years, its undergraduate students have been the most satisfied students out of any university in the state of Victoria. Deakin University's internationally recognised research is concentrated on the most important global challenges. With a bevy of top minds, world-class facilities, and international networks, Deakin tests, refines, and develops sought-after innovations that improve the lives of individuals, business, and communities.

HU University of Applied Sciences Utrecht, the Netherlands
HU University of Applied Sciences Utrecht has a rich history. It is a vibrant and innovative knowledge organisation, situated at the heart of the Netherlands, that provides education for curious minds of all ages, offering a comprehensive range of high-quality bachelor and master programmes and courses. Thousands of students (approx. 38.000) and staff members from more than 110 nationalities work together, and with members from professional practice.

Our objective is to contribute to the sustainable development of people and to be of lasting significance for the (regional) labour market and society at large. Because we consider it important to contribute to tackling major societal issues, we opted for 'the quality of living (together) in the urban environment' as our profile. This helps us to focus the content of our education and research and to make clear to our partners what we find important.

We not only encourage and support students in their individual development in the context of professional practice, but we also help them to acquire competencies that are indispensable in today's world. These competencies include interpersonal and digital skills, professional research competence, international orientation, and an entrepreneurial attitude; students not only develop into valuable professionals, but also into global citizens.

As a University of applied sciences, we want to play a pioneering role in tackling societal challenges, and we are becoming increasingly successful in realising collaborative, cross-disciplinary projects, both within the region and far beyond. HU University of Applied Sciences Utrecht performs practice-based research within four research themes to contribute to the future of professional practice and our society: Digital Business & Media, Healthy and Sustainable Living, Learning and Innovation, and Social Innovation.

Because sustainability is at the core of our education and research programmes and our daily operations, we have been awarded 'most sustainable university of applied sciences in the Netherlands' for four years in a row. We strongly feel that sustainability is not a choice but our duty to society.

HU 2026 is a document in which we describe our five ambitions for the coming years and what inspires us

Department of Commerce
The Department of Commerce (DoC) was established in 2007 with the launch of its flagship undergraduate Programme, Bachelor of Business Administration (BBA). Currently, the department offers BBA specializations in e-Banking & Finance, Financial Markets, Management Accounting (Professional) and Logistics & Supply Chain, Marketing, Human Resources, Insurance & Risk Management, and Family Business Management, Economics and Business Analytics. It also started a Masters' Programme in Commerce (M.Com) specializing in Logistics & Supply Chain, Professional, and Banking Technology. The department has also introduced Bachelor of Commerce (B.Com) Programmes namely B.Com (Professional) and B.Com (Business Process Services), Integrated Program in Management (IPM), a - year course with BA in Management and MBA Degree and a one-year Post-Graduate Diploma (PGD) in Logistics & Supply Chain. Department is also offering four niche Programmes named MSc (Financial Economics) and MSc (Health Economics), M.Sc (Business Analytics), and M.A (Creative and Digital Marketing). Students of the Department have also bagged national and international placements in reputed organizations. The Department has academic collaboration with Universities in the US, Europe, Southeast Asia, Middle East, Australia, and New Zealand. Department has tied up with Manipal Global Education (MaGE) Bangalore and National Stock Exchange (NSE) Mumbai to deliver various certification Programmes on Stock Markets. The department has tied up with the Confederation of Indian Industry (CII), Institute of Logistics, Chennai, for the M.Com (Logistics and Supply Chain) programme. Currently, DoC hosts six centres focused on achieving excellence in their respective domains. They are the Centre for Advanced Learning in Finance and Accounting, Centre for Managing Family Business, International Centre for Business Studies, Centre for Supply Chain Education and Research, Centre for Consultancy Training and Corporate Interface, Centre for Business Analytics. The department has partnered with the following professional bodies to integrate their professional program curriculum in its program offering, the Association of Chartered Certified Accountants (ACCA), UK, and Certified management accountants (CMA).