Hetero Biopharma Limited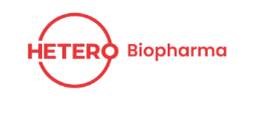 As the foremost developer of biosimilars within the Hetero Group, Hetero Biopharma is steadily establishing itself with unparalleled strengths in providing the best pharmaceutical research, manufacturing, and marketing capabilities in 75+ countries. We have state-of-the-art R&D facilities populated with 100+ scientists, with GMP certification from leading regulatory bodies in emerging markets, commercialized products in 35+ countries, dossiers under registration in 55+ countries, and 9 biosimilars (6 commercialized and 3 under development) to our credit namely, Darbopoetin Alfa (Nephrology/Oncology), Rituximab (Oncology/Rheumatology), Bevacizumab and Trastuzumab (Oncology), Adalimumab (Autoimmune Disorder), Tocilizumab (Autoimmune Disorder). Our mission of REACHing every needy patient globally, we are committed to
Make Complex Biosimilars Affordable, Available and Accessible.
Abiogenesis Clinpharm Private Limited

Abiogenesis Clinpharm Private Limited is a Clinical Research Organization with Expertise in Providing Clinical Trial Services to Pharmaceuticals, Nutraceuticals and Medical Device Companies. We Provide Clinical Research Services like Clinical Operations, Data Management, Biostatistics and Programming, Medical Writing, Regulatory, Pharmacovigilance and Quality Assurance. We have done many studies audited by National and International Regulatory Agencies. The Abiogenesis team has Expertise in Clinical Trials of Drugs, Vaccines, Biosimilars, Medical Devices, Nutraceuticals and Herbal Products. This experience and expertise help them to deliver Quality Work from Early Proof of Concept to Late-Phase Clinical Trials including Post-Launch Product Lifecycle Management. The Company is known in Industry Circles as a Provider of Quality Services with the Highest Integrity and Transparency. Today, Abiogenesis is working with Clients in India and across the Globe. They are Working with Most of the Top 10 Indian Pharma Companies along with many Small and Mid-Sized Companies from US, Europe and Southeast Asia. They have operations in Philippines, Malaysia, Sri Lanka, Bangladesh, Thailand, Russia, Indonesia, UK And USA.
Mrs. Anupa Shetty, Manipal

Dr. Dinesh Bansal, Adhya Pharmaceuticals, Uttar Pradesh

State Bank of India, Manipal